Looking back at Dmexco 2012
September 28, 2012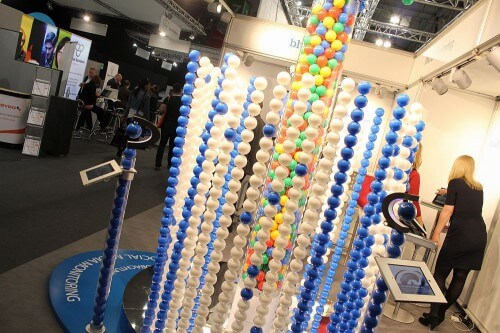 The German online advertising industry counts with 6,44 billion EUR revenue this year, according to their association. Wow. At the online marketing trade fair dmexco12 this was celebrated extensively. We took a look.
Again, this year one can state: dmexco is a big battle of buzzwords and numnbers. Big data canons are shooting, real time bidding snipers lurk in ambush, performance tanks break through conversion funnels. Targeting shoots at the single user at the furthest corner to get him on the hook and into the CPL optimized customer journey. Every tiny innovation is a revolution and the future starts here. Where else?
But does dmexco live up to its claim to lead the digital industry? No. The fair is no doubt very well organized and visited but two key features are missing: ideas and complexity reduction.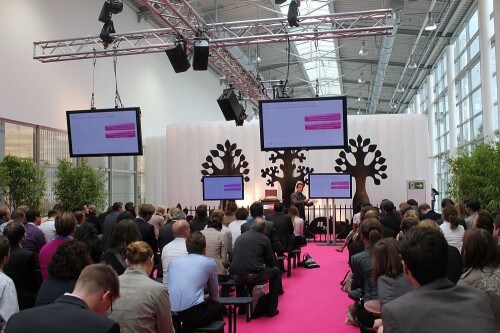 Unfortunately hardly anybody talks about contents or ideas. All this web traffic, where should it go? What is the message to the 34 year old mother of two kids, half-time working from Berlin-Pankow who I can reach through targeting? Buy me? Or maybe a bit more? And what are we going to do with all this big data, what is the benefit? Sometimes it seems that we just want to have it and that later try to find something in it. Another number: In the last two years, more data has been produced than in the whole history of mankind. Ok. Numbers are important but at dmexco they become an end in itself.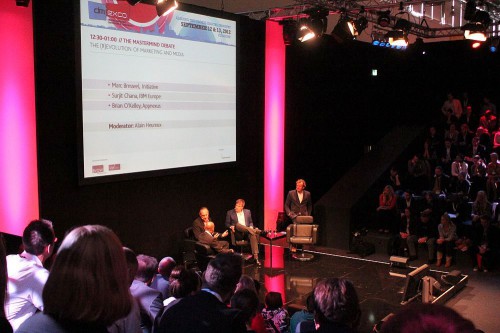 For the average Chief Marketing Officer all of this must be quite challenging. "If you send them in here, you can put them in an asylum right afterwards", said Marc Breeseel quite accurate and Stephan Noller from nugg.ad accused the digital industry to be too complex and inconsistent. "I call the tv people twice and four weeks later I reached half of the country. If you start to talk to the digital people, in the end nobody knows which KPI is relevant."
Being a creative digital agency, whose aim it is to give meaning and sense to it all, we were somewhat amused, standing in the middle of the marketeers and marketers. But having a certain attitude and hope for the good and the use of social media for consumers and companies you go home a bit deflated.
At least, we take one insight back home. Which isn't quite new, but more true than ever: Keep it simple! For the users, because people like to click "OK" and have a little fun. And the marketeers to help them handle the complexity of digital communication.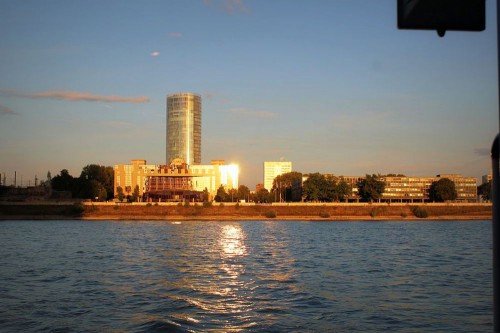 Some more numbers.
SEO booths: 1
Hostess with racing suits: 3
Revolutions: 8
Multiplatt solustions: 158
Currywurst with bread: 7 EUR
Schnitzel: 20 EUR